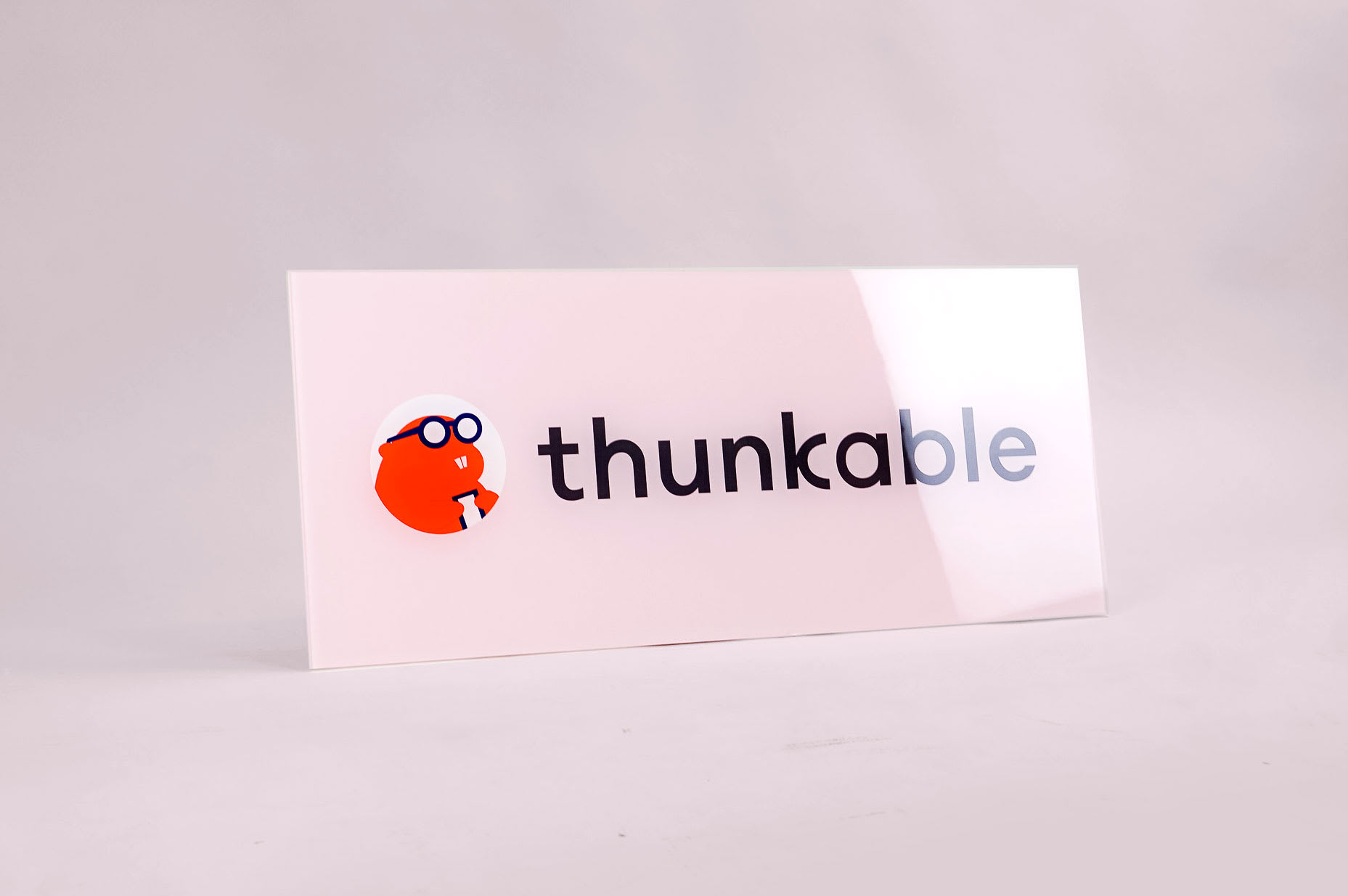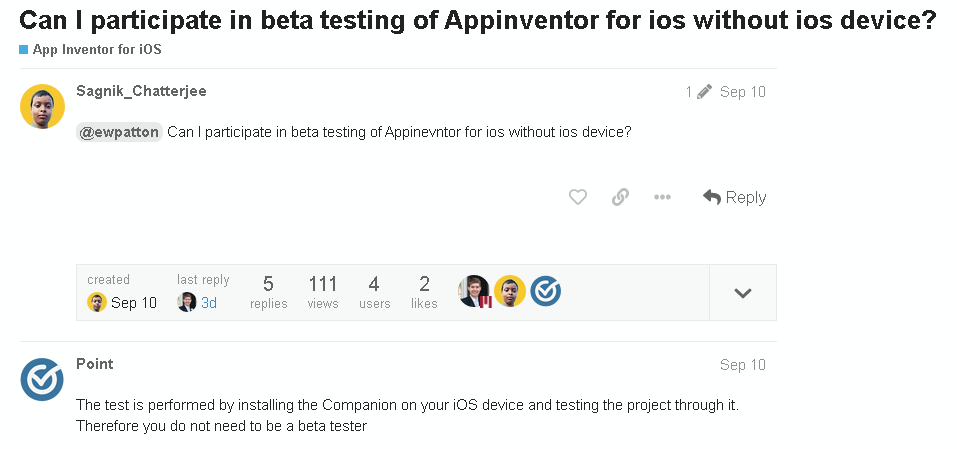 MIT App Inventor for iOS will be released in two phases. Phase 1 will see the MIT App Inventor Companion launched in the Apple App Store. Anyone with an iOS device running iOS 9 or higher will be able to try out their existing App Inventor apps using this Companion. Phase 2 will include the ability to build projects for iOS as well as Android.
Step 1: Create a new project by following the below steps Open MIT App inventor in the browser and click on create app button. The next window. Go to My Projects-Start new project-Project name and click on ok button. Now project is successfully created with.
The MIT App Inventor companion app is now available on both Android and iOS. Mobile CSP is a College Board-endorsed AP Computer Science Principles curriculum and professional development based on the theme of mobile computing.
At MIT App Inventor, she is developing Artificial Intelligence (AI) and Internet of Things (IoT) tools to allow anyone to create his or her own interconnected, intelligent systems. She believes that given the right tools, knowledge and skills, anyone can create significant positive change in his or her community.
MIT App Inventor brings the power and simplicity of app creation to the Internet of Things (IoT) and connected devices. Try out our latest tutorials and how-tos.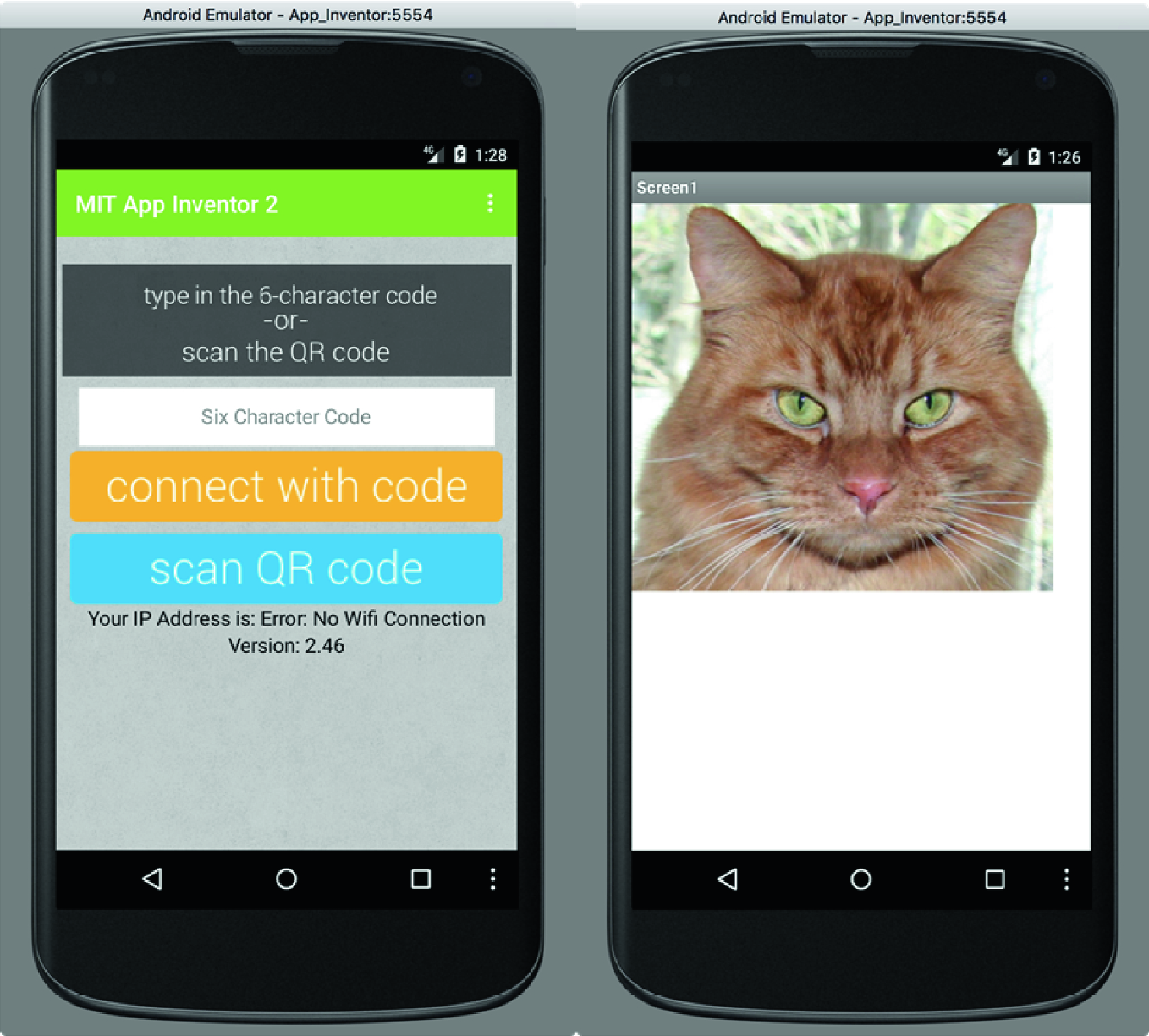 Mit App Inventor 2 Para Ios
RALPH MORELLI

Ralph Morelli is Professor of Computer Science at Trinity College in Hartford, CT and was a Visiting Scientist at MIT's Center for Mobile Learning during the 2012-2013 academic year. He has been teaching Computing with Mobile Phones, an App Inventor-based CS course since Spring 2011. During the 2011-2012 academic year the course was part of the CS Principles Project's Phase II Pilot experiment. Ralph is currently funded by the National Science Foundation CE21 Program to continue to develop and pilot his CS Principles course with Hartford Public School teachers.
SHARON PERL

Sharon has been a software engineer at Google for more than 10 years, and has worked on App Inventor since the project's inception. Before App Inventor she worked on various systems infrastructure projects at Google, and did systems research at DEC's Systems Research Center (remember DEC?!). She did her graduate work at MIT, and undergrad at the University of Pennsylvania, all in Computer Science.
ELLEN SPERTUS

Professor Ellen Spertus was a member of the original App Inventor team at Google, where she is a senior research scientist, and is a professor of computer science at Mills College. For more than 20 years, she has worked toward increasing the number of girls and women in computer science, in addition to doing research in computer architecture, information retrieval, recommender systems, and online communities. She is a co-author of App Inventor (O'Reilly 2011) with David Wolber, Hal Abelson, and Liz Looney.
FRANKLYN TURBAK

Franklyn (Lyn) Turbak is a professor of computer science at Wellesley College. He is a co-author of the book Design Concepts in Programming Languages (MIT Press, 2008) and leads the TinkerBlocks project, whose goal is to create more expressive blocks programming languages. Lyn is excited by how App Inventor is democratizing programming.
DAVID WOLBER

David is a professor of computer science at the University of San Francisco. He has taught App Inventor to non-majors since the Google pilot program in 2009. He is co-author of 'App Inventor: Create your own Android Apps' (O'Reilly 2010) and author of many of the advanced tutorials on the App Inventor site. He runs the site appinventor.org (link is external) and blogs at appinventorblog.com (link is external).
LUIS GUTIERREZ

Luis is a junior at MIT studying Electrical Engineering and Computer Science. He has interned at Facebook for two summers in a row. Now he is working to integrate SOLID, a research team led by Sir Tim Berners-Lee, with App Inventor to aid the development of decentralized applications. Luis has interest in back end & infrastructure work and is experienced in Android development. Beyond academics he has interests in photography, music, bowling, and computer hardware.
Kathryn Hendrickson

Kat is a Master of Engineering student at MIT studying Computer Science. She joined the App Inventor team in February 2017 and is working on running App Inventor application on IoT devices such as Arduinos and Raspberry Pis. She has younger sisters interested in STEM and wants everyone to be able to try their hand in programming.
SKYLER KAUFMAN

Skyler is a junior computational biology major with a special interest in learning. His first coding class utilized App Inventor to teach him about applications. Now, he is giving back to the project by expanding the AI capabilities and integrating new sensors with the Raspberry Pi. His experience is in algorithm design and pi knowledge which will hopefully allow easier DIY usage of the App Inventor code base. Skyler enjoys playing volleyball, cooking and eating food, and talking about philosophy.
NATALIE LAO

Natalie is a PhD student at MIT majoring in Electrical Engineering and Computer Science. For her Masters of Engineering thesis, she created the CloudDB block set for data sharing in App Inventor. She first joined the App Inventor team in January 2016 on the Hong Kong CoolThink project. She has previously taught high school STEM courses in Barcelona, interned at Apple as an Engineering Program Manager, interned at Google as an Associate Product Manager, and interned at General Electric as a Mobile and Field Lead. Natalie aims to create tools that will lower the barrier of entry and raise the ceiling of possibilities for technical innovation.
HELEN LI

Helen is a sophomore studying Computer Science. This fall, she is working with the Maps and Extensions components of AppInventor, and recreating those components with React/Redux. This is a continuation of a meaningful project that she worked on in Hong Kong this part summer (through MISTI Hong Kong) and is very excited to learn more about developing user interfaces! Helen is interested in the intersection of technology and education and hopes to improve people's learning experiences with technology.
LUCY LI

Lucy is a current sophomore at MIT majoring in 6-3, Computer Science. She joined the App Inventor team fall 2017 and is helping to implement functions in the new version of App Inventor in React.js. Her interest in this UROP stemmed from the past summer, where she also did similar work for App Inventor at an internship in Hong Kong through MISTI.
LISA RUAN

Lisa is a junior at MIT studying Applied Mathematics. She's been a part of the App Inventor team since Fall 2016 and is conducting data analysis on the links between AppInventor block types and program complexity. She's previously conducted research on bikesharing optimization as a Singapore-MIT Alliance Research Alliance research fellow and on self-driving vehicle systems as part of the MIT Media Lab's Changing Places group. Lisa has also interned at Facebook as a data analytics intern. She hopes insight into computational learning will improve programming curricula and motivate further questions about the intersection of human thought and computation.
DANNY TANG

Danny is a Senior at MIT studying computer science. He joined the App Inventor team in the Fall of 2017 and is currently working on adding blocks for dictionaries to the App Inventor language. He has previously worked on 3 UROPs, at MIT's D-Lab, Media Lab, and Computational Cognitive Science Lab. He has also interned as a software engineer at Concur, Twitch, and Google. He is passionate about education and technology, and is excited to work on a project that brings the two together.
JESSICA VAN BRUMMELEN

Jessica is an Electrical Engineering and Computer Science graduate student at MIT aiming to empower young learners with technology to solve real world problems. During her mechanical engineering degree at the University of British Columbia, Jessica developed a cyclist collision warning system, researched autonomous vehicle technology in France, and investigated environmental engineering technology in Sweden. She also taught visual programming skills to middle school students, developed micro-drone workshops for undergraduates, and tutored students in computer science as a teaching assistant. At MIT App Inventor, she is developing Artificial Intelligence (AI) and Internet of Things (IoT) tools to allow anyone to create his or her own interconnected, intelligent systems. She believes that given the right tools, knowledge and skills, anyone can create significant positive change in his or her community
ERICA YUEN

Erica is a SuperUROP and senior studying Computer Science and Engineering. She is currently working on adding data visualization features to App Inventor. She is heavily involved in MIT's Society Women Engineers Outreach Board, which includes coordinating CodePhil, a computer science education program in the rural Philippines. In the past, she has interned at Intuit as a software engineer, designed virtual reality video games in Mexico, and researched temporary conductive skin tattoos at the MIT Media Lab. Erica is driven by the idea of creating unique and new technology experiences for users.
Mit App Inventor Emulator Ios